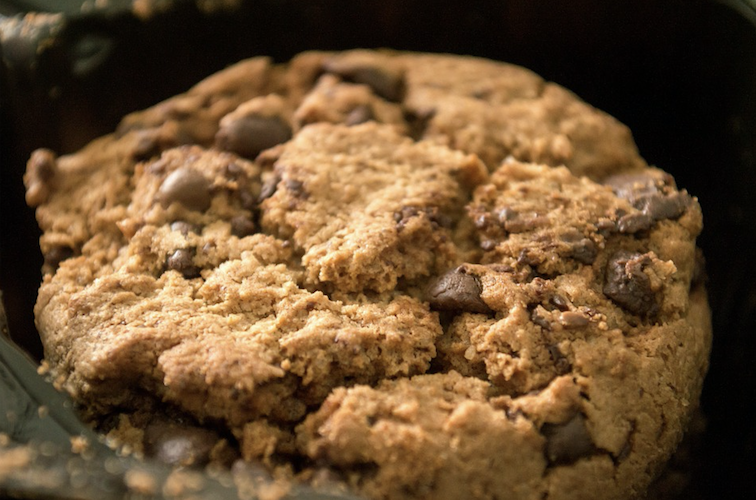 May 15th is National Chocolate Chip Day, which means that we would be remiss if we didn't celebrate the beauty that is a warm chocolate chip cookie. Below is the little story that details how they got started.
Ruth Graves Wakefield invented the Toll House brand of chocolate chip cookies. When her husband bought a tourist lodge in Whitman Massachusetts called the Toll House Inn, she began cooking and serving all of the food for the meals served to its guests. One day, when baking cookies, she realized that she had run out of baker's chocolate, so she substituted it with a semisweet chocolate bar from Nestle. However, unlike the baker's chocolate, the chopped up chocolate bar didn't melt and mix into the batter like Ruth thought that it would. Instead, the small pieces of chocolate only softened a bit and thus…
The chocolate chip cookie was born.