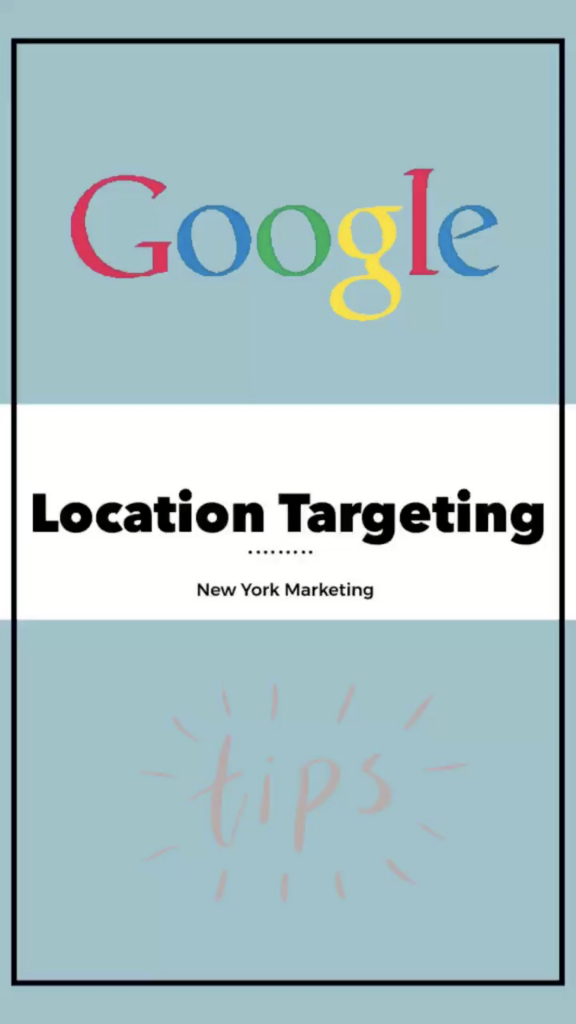 Here's another Google Tip from New York Marketing!
Google can help you target a specific location to promote your business! However, these automatically targeted locations may not be specific enough to reach your potential clients.
To ensure that you're targeting the right locations, follow these quick and easy steps!
FIRST, go into your business's Google Ad campaign settings.
SECOND, in your settings, click the Locations options.
THIRD, under Target, you will see that the first option is automatically selected. You want to make sure to choose the second option, "People in or regularly in your targeted areas."This will narrow the targeted location to potential clients regularly in your area instead of clients who are interested in something RELATED to your area!