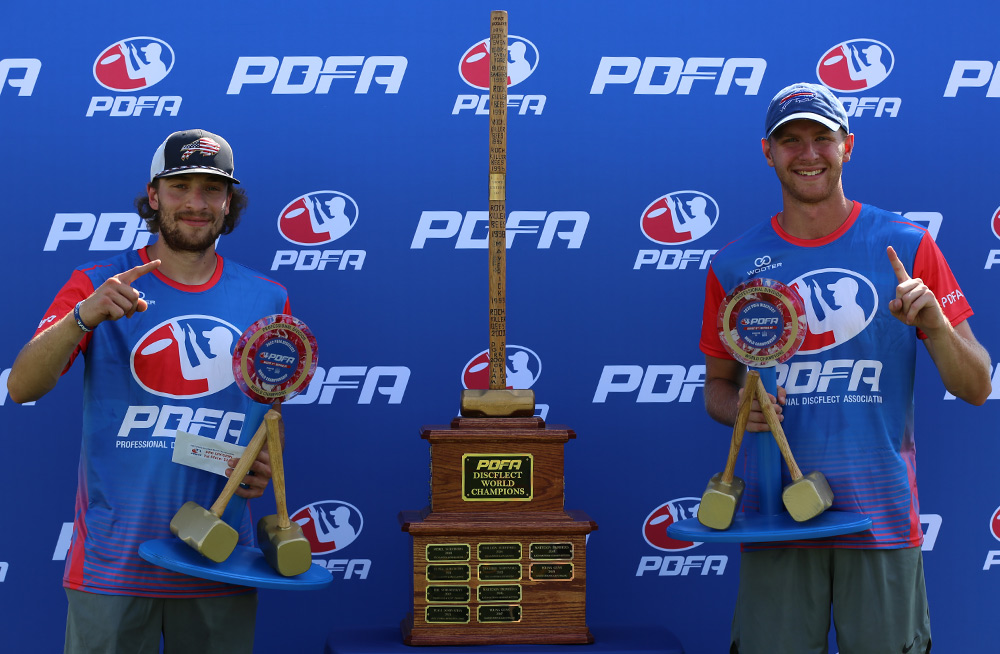 It's that time of year again–the 2023 Discflect season is in full swing and we are so excited to see the Young Guns defend their title at this summer's Discflect World Championship taking place in Elma. From humble beginnings, the Young Guns have come a long way since winning last season's championship. Now they're back on top and New York Marketing couldn't be prouder to be sponsoring them on their quest for a repeat.
With the championship just around the corner, there's still time to get in on the action. If you're looking for a way to support the PDFA, you can register to compete or sponsor a team of your own.
With their sights set on defending their title, the Young Guns have been preparing for the upcoming championship with fervor. All of us at New York Marketing wish them nothing but success! It's sure to be an exciting tournament and we hope you'll join us by cheering on the Young Guns in their quest to be crowned Discflect champions once again.
Good luck, Young Guns! We know you can do it!