Every Door Direct Mail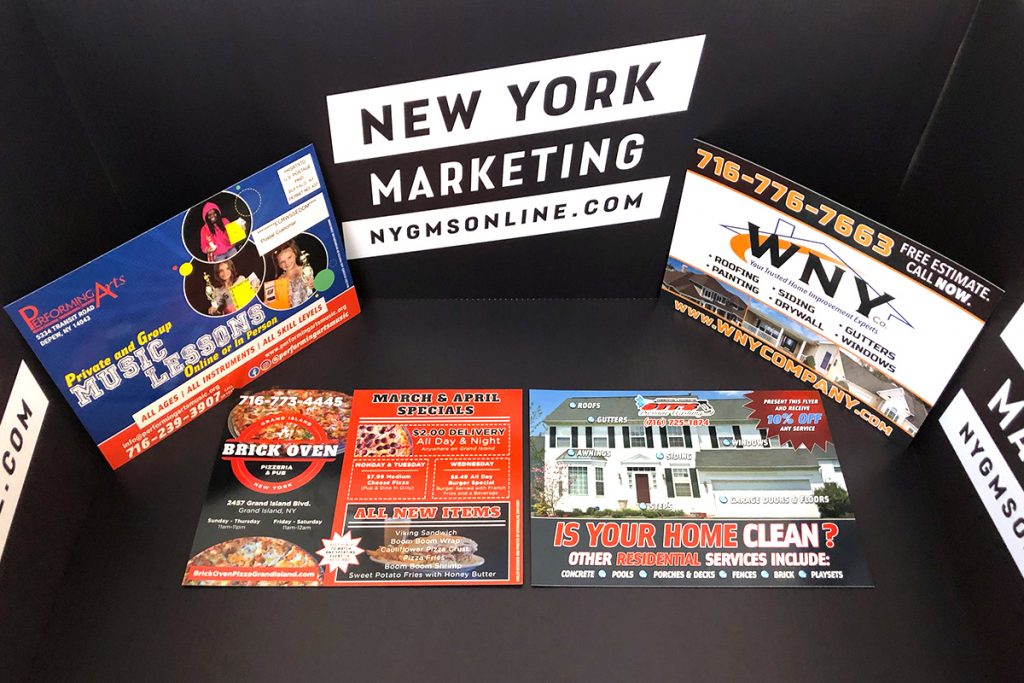 Get Your Business In The Hands Of Your Target Market
Easy, Affordable, Target Advertising
Get your business in every mailbox for less than the price of a stamp per mailpiece. Select your ideal audience based on age, income, or household size. Simply choose the Zip Code and carrier route you'd like to target. It's that easy!
Advertise with EDDM
New York Marketing will assist in all aspects of your EDDM including:
DESIGN
We'll design your mailer from start to finish while adhering to EDDM guidelines.
PRINTING
Get as few as 500 or as many as 10,000 or more. TIP: Choose your mail routes before your quantities to ensure you have enough mailers for every home and business.
MAIL PREPARATION
We'll sort and bundle your EDDMs as well as fill out the necessary paperwork for each mail route.
POSTAGE
We'll work directly with USPS to ensure the lowest possible postage rates.
DROP-OFF
We'll drop off your completed mailers at the designated post offices.
Get Started Now
Three Great Options To Fit Your Specific Needs

Design/Print Only
Let us bring your design ideas to life! Learn more about EDDM print specifications, create your custom artwork, and have it delivered straight to your business. View samples or fill out the form to get started.

The Full Package
Our experienced professionals can help you every step of the way from design to drop-off. View samples or fill out the form to get started.

Neighborhood Program
Save money by teaming up with New York Marketing or other local businesses to produce your mailpiece. View samples or learn more.
EDDM Cards
Interested in EDDM?
Contact us today to get started!