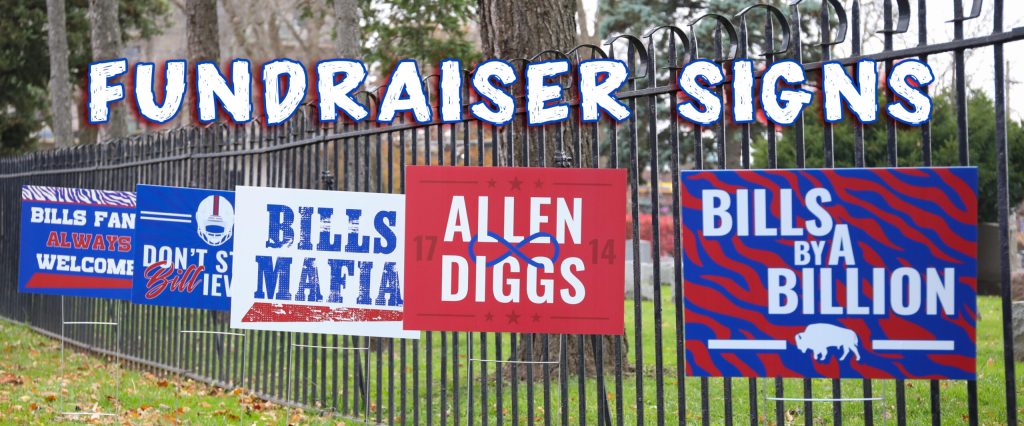 Are you looking for a way to support your organization while showing off your team spirit? Look no further, New York Marketing has the perfect solution with our fundraiser signs.
We have a great selection of Buffalo Bills designs to choose from, but if you'd like something more personalized we can create that for you as well! Each sign is only $25 and you get to keep $10 for your cause. Plus, each sign comes with one stake so it's easy to set up and display.
We've made it easy for your organization or team to purchase custom signs. They just visit the landing page we create for you, select their designs, and order! All you have to do is choose your order due date and we will deliver your signs one week after that.
So don't wait to show off your team spirit and support your favorite organization! Order your fundraiser signs from New York Marketing today and be ready for football season in no time.