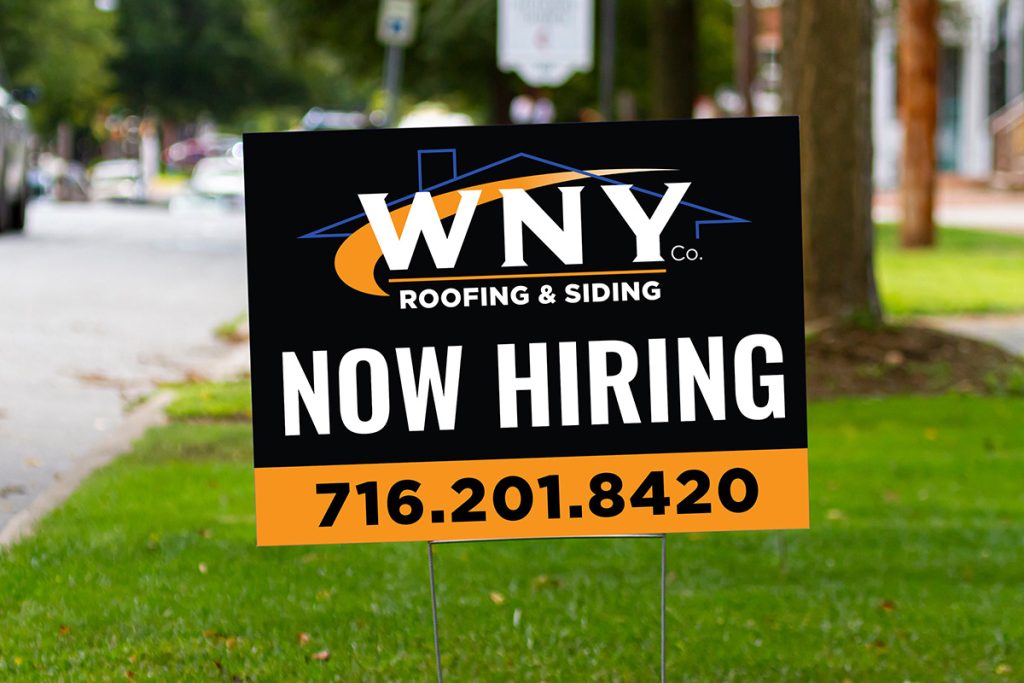 – Popular Print Item –
Lawn Signs
Lawn signs are for more than just real estate agents. These weather-resistant outdoor advertisements provide excellent visibility to both pedestrians and vehicle traffic.
Get eyes on your business with eye-catching signs that deliver your message. Excellent for:
Hiring
Contractor Leave-Behinds
Sign-ups
Sales/Promotions
Parking/Directions
Custom Lawn Signs from New York Marketing
At New York Marketing we strive to create high-quality graphics that reflect your business. Choose from:
4mm (most common) or 10mm
Single sided or Double sided
Stakes or Heavy Duty Stakes (10mm signs only)
Let our experienced graphic designers use your business's logo, fonts, and brand colors to get your message across in a way that's easy to read, even when driving by.
Most lawn sign orders print and ship within 72 hours.
Get A Lawn Sign Quote
Please fill out the form below and we will respond as quickly as we can.