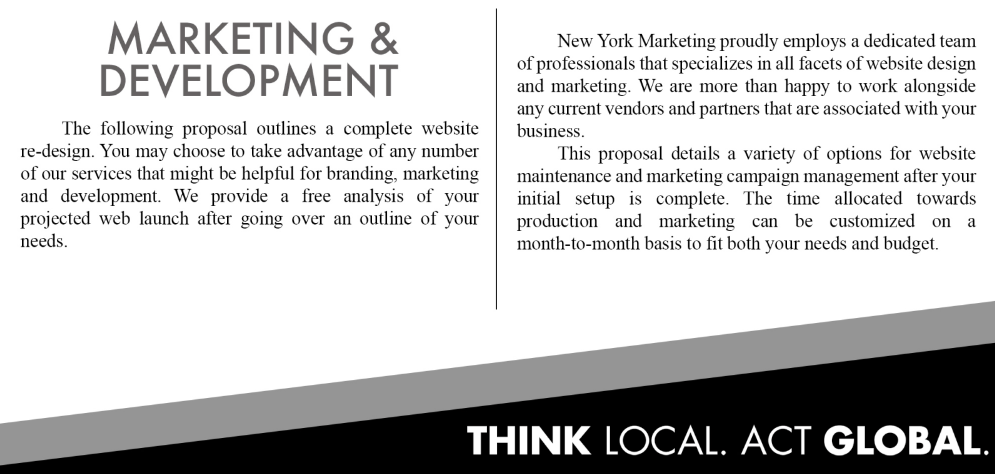 Content
We carry over all existing information from your current site and develop new pages where applicable. Layout and navigation will be improved to streamline user experience. All new content is included in a monthly package.
Mobile-Friendly
You'll enjoy a responsive website that's easy to use on all devices.
Online Forms
We create and maintain forms to generate leads and/or build a client database.
Blog
We regularly update a new or existing blog on your site and carry over any pre-existing posts. Access can also be given to other editors of your choosing.
Payment Gateway/E-Commerce
We build fully functional e-commerce store for products, merchandise, donations and anything else offered for purchase.
SEO
To improve rankings, your site will be fully optimized. The site will be connected with Google Analytics and Google Webmasters to allow us to monitor website traffic and improve search results.
Social Media
Accounts will be established on all desired platforms or we will manage your existing accounts. Social media accounts will be linked to the website.
Calendar
We set the framework for an online calendar to indicate availability and keep your organized.
Hosting
Website hosting is included for the first year.
Photo & Video
We use all photo and video from your existing site and add it where appropriate on your new website.