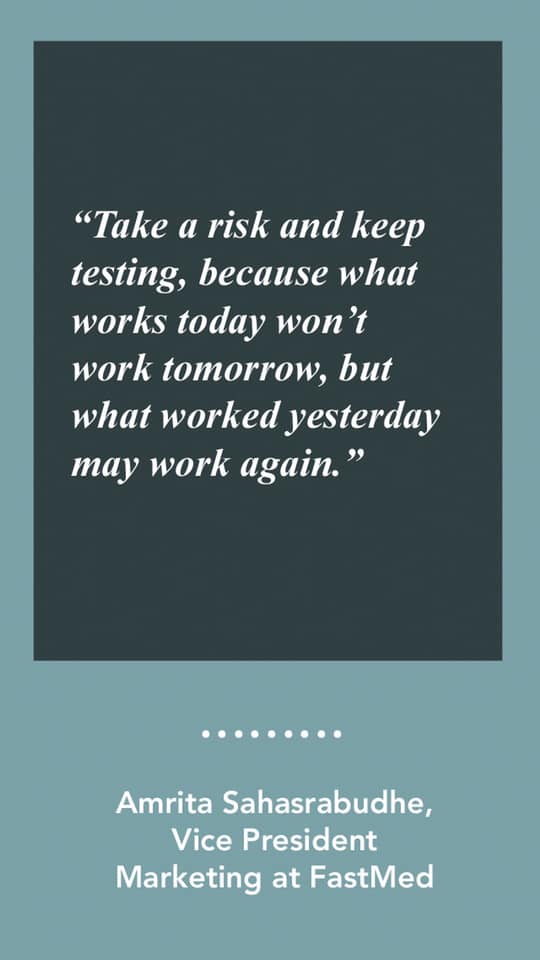 Here is your #MondayMarketingQuote folks!
Marketing your business can be tough, and sometimes things don't work out the way you thought they would.
What works for other brands might not work for you, and thanks okay! Because the process of figuring out what makes people love your business is what sets it apart from others and makes it special. Try, and if you don't succeed, just keep trying!
Read this quote from Amrita Sahasradudhe, Vice President of Marketing at FastMed Urgent Care… Just a little something to think about