The Albright Knox Art Gallery has been a staple of the Buffalo art scene for 160 years and is renowned globally for its world-class collection. In November 2019, the gallery announced it had broken ground on an unprecedented expansion project that would transform it into the Buffalo AKG Art Museum upon completion in 2023.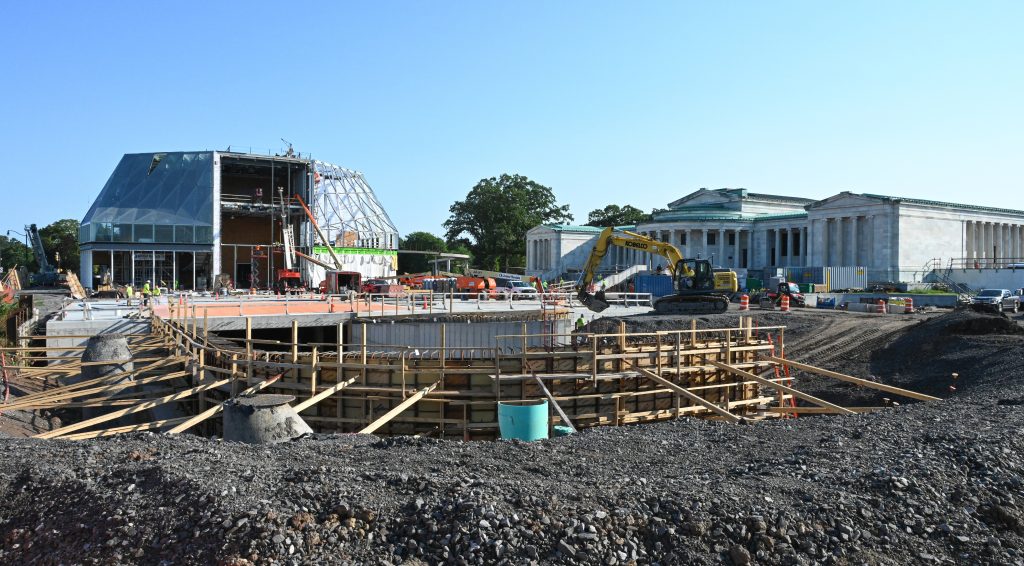 This ambitious development project will further enhance access to art from around the globe by expanding both physical space and virtual offerings. The two-story addition will feature more than 50,000 square feet of exhibition space as well as areas dedicated to education, community engagement, and visitor services. It will also provide new opportunities for collaborations with global peers while introducing innovative technologies to ensure greater participatory experiences.
The expansion project includes the restoration and adaptation of existing buildings to preserve their architectural integrity while creating new state-of-the-art galleries featuring contemporary art, special exhibitions, and educational classrooms. The project will include covering the outdoor Sculpture Garden to create an indoor Town Square and will allow for the larger collection to be displayed more effectively, paying homage to the renowned artworks in the gallery's collection.
The Buffalo AKG Art Museum is projected to open in June 2023 with a celebration of its transformation and commitment to cultural engagement. With this expansion, it is driving radical change through increased accessibility, inclusion, collaboration, and inspiring creativity for generations to come.