Record Store Day is a yearly event that celebrates the music and culture surrounding vinyl records. It has become an international event, taking place in many countries around the world on the third Saturday of April. This year, Record Store Day falls on April 22th, 2023.
The History Of RSD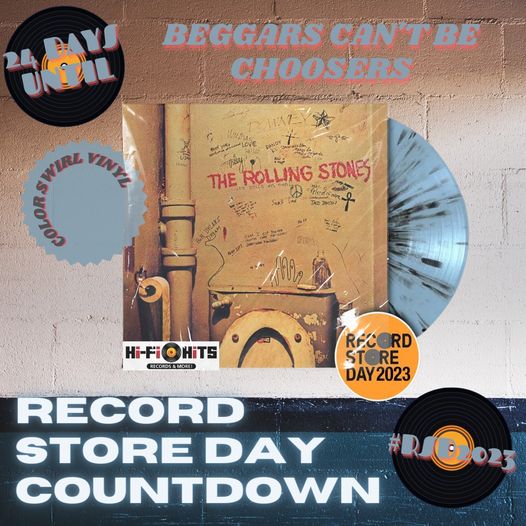 Record Store Day was initially founded in 2007 when Michael Kurtz, a passionate vinyl record enthusiast, recognized that independent record stores were struggling to compete with big-box retailers and online music streaming services. He organized events across the United States to highlight the unique culture and experience of shopping for music in brick-and-mortar stores.
Since then, Record Store Day has grown exponentially – it is now observed in over 30 countries every year. Participating record stores offer exclusive discounts and releases of limited edition vinyl records, CDs, cassettes, books, artwork, posters and other physical media associated with popular music culture. Music fans love these special finds because they are often very rare or no longer available on the market. Additionally, event organizers host live performances by local musicians to celebrate the day at various participating stores around the world.
RSD Today
Today, Record Store Day is an important part of preserving music history for future generations and keeping vinyl alive for millions of diehard fans around the globe. It serves as a reminder that physical media remains a great way to discover new music and share its culture with others.
For RSD aficionados, it's a day to get great deals on their favorite albums and a chance to socialize with other fans of vinyl. Special releases are made available only for this one-day event — these can be exclusive pressings from artists or reissues of classic albums. For example, this year there will be special releases from Taylor Swift, The Rolling Stones and Björk among others.
Celebrate in Buffalo!
In Buffalo, NY there are a number of record stores that will be participating in Record Store Day. The range of offerings and discounts can vary, so it's worth checking out each store to find the best deals. Every store typically has something special planned for the day, like live music performances or giveaways. Check out Hi-Fi Hits, Revolver Records, and Black Dots!
Record Store Day is an important event for passionate music fans and vinyl collectors alike. Not only does it provide an opportunity to get your hands on exclusive releases, but also celebrates the culture surrounding records and contributes to the ongoing appreciation of music as an art form. Be sure to check out your local record store on April 22th this year!