When it Comes to Social Media… Are You:
A Tweeter? Pinner? Instagrammer?
No matter which set of social media aficionado you may fall into, know that you can always keep up with the latest from New York Marketing. Stay in the loop when it comes to the latest services that we're offering, never miss out on an event update, and marvel at the latest work by our photographers and graphic designers. No matter what type of content keeps you on Facebook, Twitter, Instagram, or Pinterest, New York Marketing promises to always keep you interested.
[one_half]

[/one_half][one_half_last]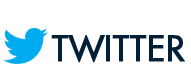 [/one_half_last]
Like What You See in Our Social Feeds?
New York Marketing has years of experience managing successful social media campaigns. Social media marketing is valuable because it allows companies and organizations to directly engage with their current and prospective client base. It also efficiently builds brand presence and allows you to interact with people from around the globe. If a customer has something to say about you or to you, you are now capable of responding instantaneously. This responsive communication has become increasingly valuable to business as it fosters the building of relationships and encourages people to come back, increasing both loyalty and retention. Building up authority and respect within your industry will encourage your customers to trust what you say and come to you for resources that can help them solve their own problems.
When you're ready for your business or organization to take the next step and launch an effective social media campaign, replete with customer engagement and promotions, contact New York Marketing so that we can customize a package that fits your unique needs.