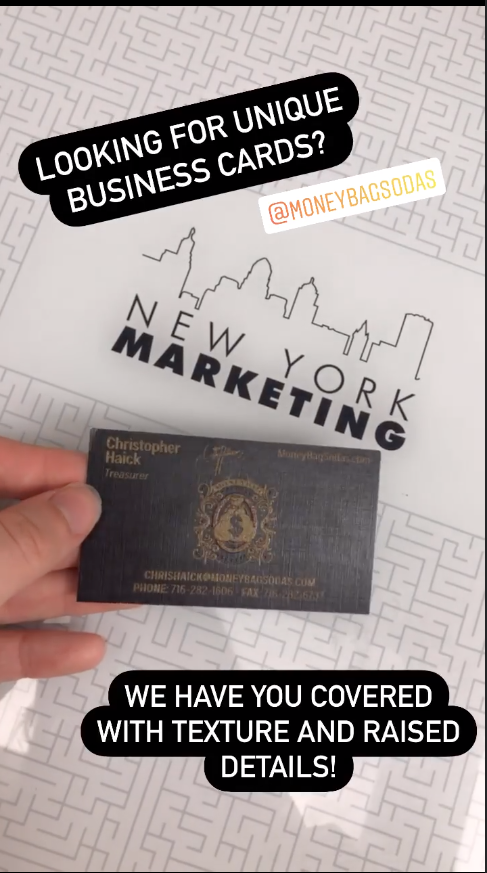 Are you looking for business cards that will make you stand out? Well look no further!
New York Marketing can design and print your custom business cards and add a special effect to make it pop! Looking for texture? Maybe you want raised text or a glimmer to your card. We can do it all! Contact us today to learn about your business card options
Check out the texture we used for Gene Simmons MoneyBag Sodas!