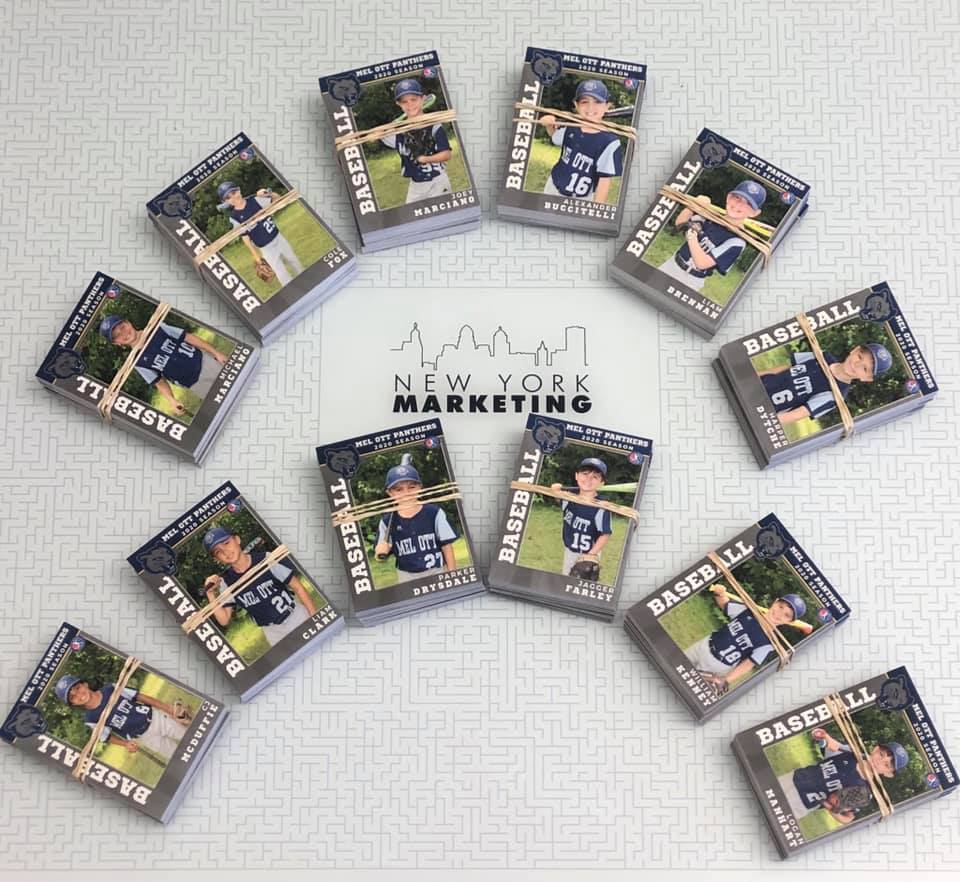 We've finished putting together our trading card decks for Mel Ott Little League – Amherst, NY
Each player will receive 2 team decks as well as 12 extra cards of themselves!
Contact us for more information on options regarding our trading cards! We can create multiple decks for players, as well as adding extra cards such as the coaches, mascots, families, etc.