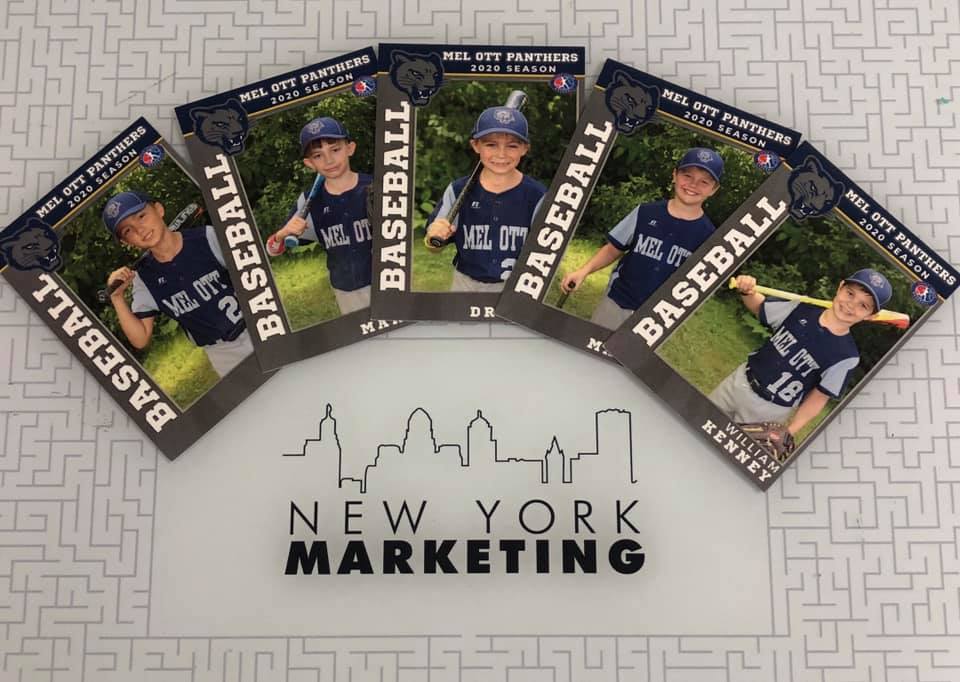 Check out these awesome baseball cards we made for Mel Ott Little League – Amherst, NY!
Get some of these cards for YOUR team! Each player gets their own card as well as a team deck.
You can add team photos, coaches, mascots, and more!
Already have team pictures? Send them over and we can turn them into trading cards! If not, New York Marketing is here to take those photos for you. Ask about our packaging options when you contact us!
To inquire, book an appointment through our Facebook page or give us a call