Every Door Direct Mail (EDDM) is an effective and economical choice for businesses that are looking to spread their message. EDDM mailers are sent through the United States Postal Service, and they can be targeted to a certain range of mailboxes. This makes EDDM mailers much cheaper than other forms of advertisement. For instance, you can reach over 16 million households by mail for approximately 25-30% less than standard mail costs.
The advantages of EDDM mailers extend beyond cost-effectiveness, however. They allow businesses to tailor their advertisement to a specific audience based on geographic location, and they provide spectacular results in terms of ROI – often times EDDM mailers yield response rates up to 5x higher than direct mail campaigns without targeting. Additionally, 65% of recipients report taking action after receiving EDDM mailers, such as searching online for more information or visiting a store.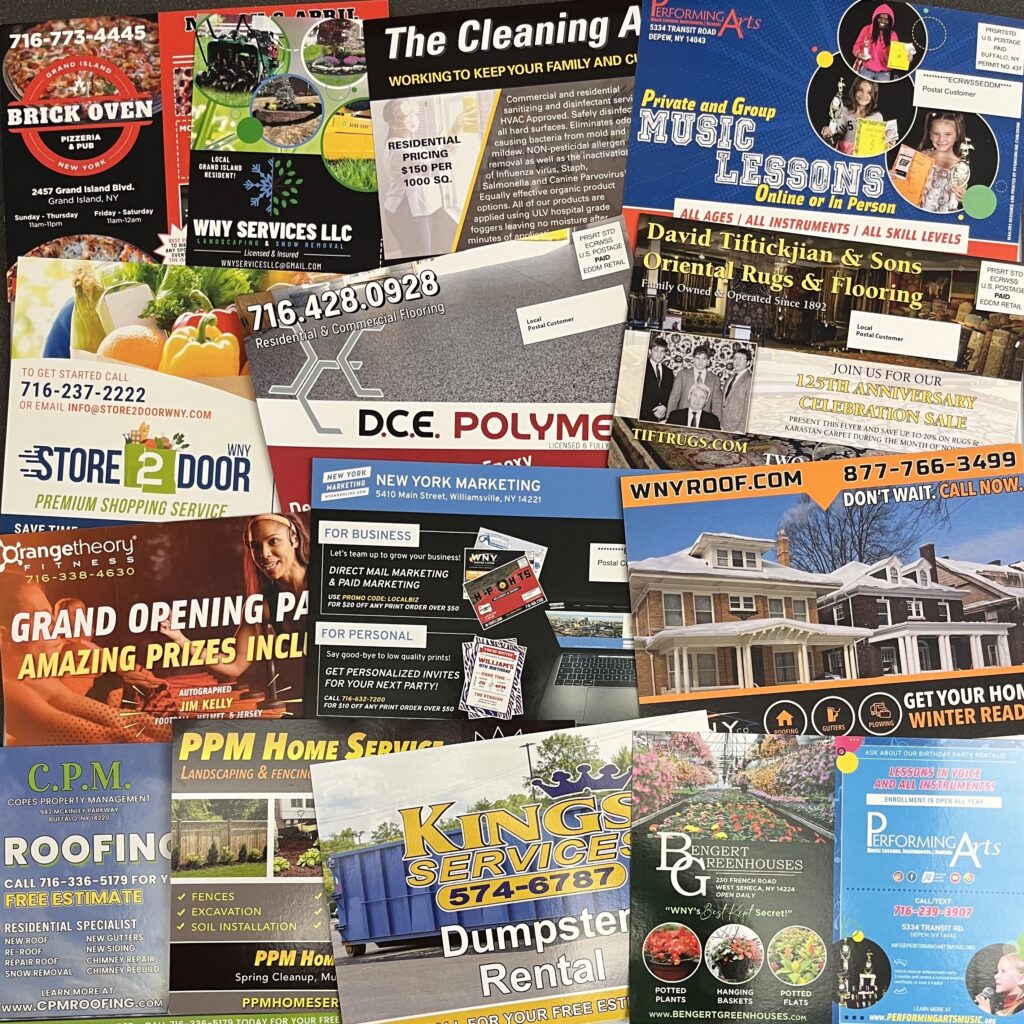 Businesses can use EDDM mailers to advertise new products and services, promote discounts or special offers, and generate leads. EDDM mailers can also be used to build brand recognition by sending mailers with the company logo and slogan. When designing an EDDM mailer, businesses must consider what information to include on it. Some effective elements to put on mailers are coupons, sales announcements, pictures of product items, maps showing store locations, contact information for customer service or store staff, and a call-to-action that encourages readers to take action such as visiting the store website.
Mailing advertisements has been around since the invention of the printing press in 1439; however it became more popular in the late 1800s when mail delivery was more efficient and reliable. According to the USPS, mailers with EDDM increased by 18% from 2011 to 2016. This data shows that mailers are still an effective way for businesses to reach potential customers.
Overall, Every Door Direct Mail mailers are a great way for businesses to promote their brand and boost sales. With EDDM mailers, businesses can create eye-catching mailers with creative content that will stand out and be noticed in mailboxes. By targeting specific areas through EDDM mailers, businesses can maximize their marketing efforts and save money at the same time.