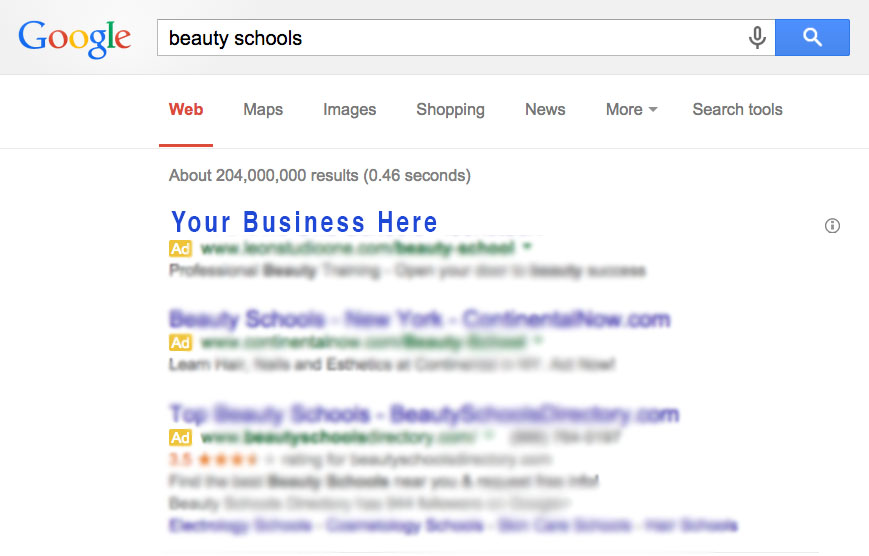 If you're looking to have your site ranked on Google and you are not a web expert, you're in luck. New York Marketing will manage your pay per click marketing campaign while helping you stay within your predetermined budget.
What is a pay per click campaign (PPC)?

A pay per click marketing campaign generally refers to search engine marketing campaigns or content focused advertising campaigns. It is advertising based on content and keyword search results.
TARGET THE RIGHT PEOPLE
Create a geo-targeted campaign or determine where your ads show.
SAVE MONEY
Ensure you're not broadcasting your advertising to the wrong people or through the wrong channels.
GAIN MORE CONTROL
You can effectively control your spending and whether a collection of Ad Groups continues to run, is paused, or is deleted at this level.
[divider style="double" border="small"]
WHAT WE DO
You decide a budget and we use it in the most effective way possible.
We establish what key words and phrases are most relative to your business.
We block searches that may use a key word but is not relative to your business (ex. A company who sells home security systems may use "alarm" as a key word, but not want to be found under "alarm clocks".)
Track the most effective key words and phrases and adjust your campaign accordingly to maximize campaign success.
Contact us to get started on your Pay Per Click campaign!