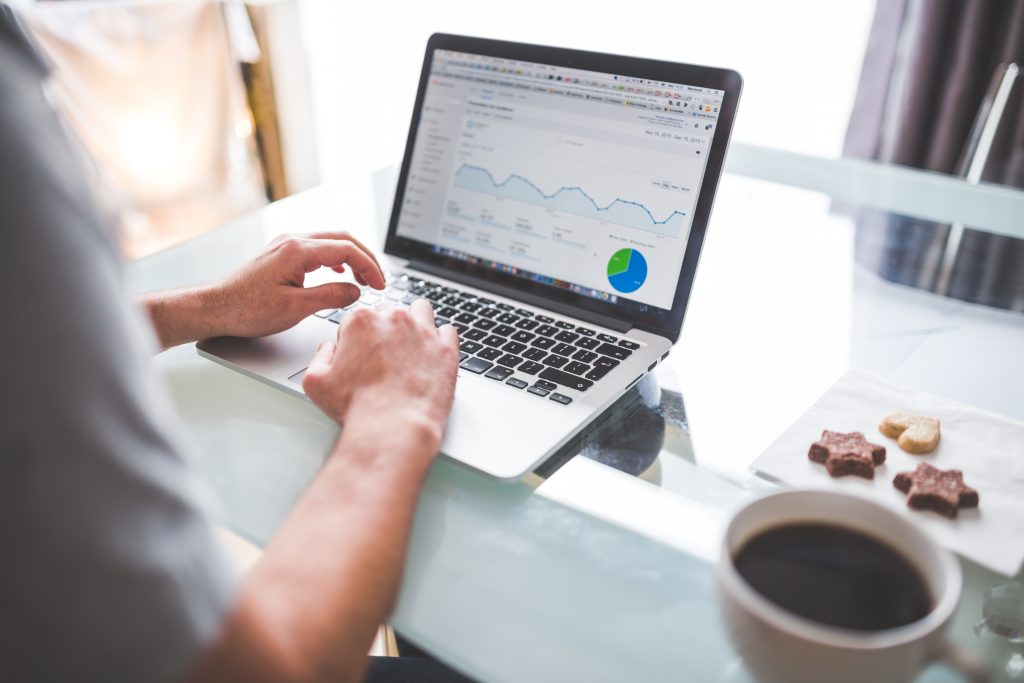 Google Adwords is Google's advertising system where advertisers bid on keywords in order for their ads to appear in Google's search results. This is a pay-per-click marketing campaign that is based on content and keyword search results. Google AdWords is extremely effective for many kinds of businesses, as long as they don't waste their money on the wrong keywords, or write weak, low CTR ads. Adwords allows you to choose how you want to reach your customers, whether it be through graphic display ads, YouTube video ads, text-based search ads, or in-app mobile ads. You can also decide how far you want to reach from a few miles of your business to entire regions or countries.
Still interested? Here are some reasons why your business should use Adwords.
AdWords is Measurable
One of the main advantages of Adwords is that it is extremely easy to measure. With Adwords, you'll be able to see how many people are shown your ad, how many visit your website, and how many call your business. If your business is specialized, you can even target specific types of people. You can set up your AdWords to reach your audience by location, time of day, language, and even the browser or device they're using. Adwords has customizable options to suit the particular needs of your campaign. Using specific keyword match types allows you to display your ad for exact searches. Ad extensions give you the ability to display everything from product images, to contact information, to links to your site. Once you find out what is working and what's now, you can tweet your ads for better results.
Fast and Engaging
With SEO, because of competition and the time it takes to "prove itself," it can take months before you notice results. For Adwords, once your campaign goes live, ads will appear and you'll get instant results. With faster results, you'll have time to discover how effective your keywords are and then build an effective SEO campaign based on your Adwords data.With the high result speed of Adwords, you have a major advantage over your competitors. Also, Google ads are always improving and becoming more engaging. Product listing ads and in-video ads on YouTube get more clicks from users. These engaging ads mean more revenue for Google, and advertisers as well because of new ad formats and extensions.
You Can Control Your Advertising Costs
With Adwords, you can set a maximum cost per day for your campaign. This allows you to budget accordingly without worrying about going over budget. The worst case scenario is the number of ads will decrease as your budget gets lower, but you can always increase your budget accordingly.
---
If you're looking to have your site ranked on Google and you are not a web expert, you're in luck. New York Marketing will manage your pay per click marketing campaign while helping you stay within your predetermined budget.
[one_third]
TARGET THE RIGHT PEOPLE
Create a geo-targeted campaign or determine where your ads show.
[/one_third][one_third]
SAVE MONEY
Ensure you're not advertising to the wrong audience or through the wrong channels.
[/one_third][one_third_last]
GAIN MORE CONTROL
You can effectively control your spending and whether a collection of Ad Groups continues to run, is paused, or is deleted at this level.
[/one_third_last]
WHAT WE DO
You decide a budget for us to follow in most effective way possible.
We establish what key words and phrases are most relative to your business.
We block searches that may use a key word but is not relative to your business (ex. A company who sells home security systems may use "alarm" as a key word, but not want to be found under "alarm clocks".)
Track the most effective key words and phrases and adjust your campaign accordingly to maximize your success.