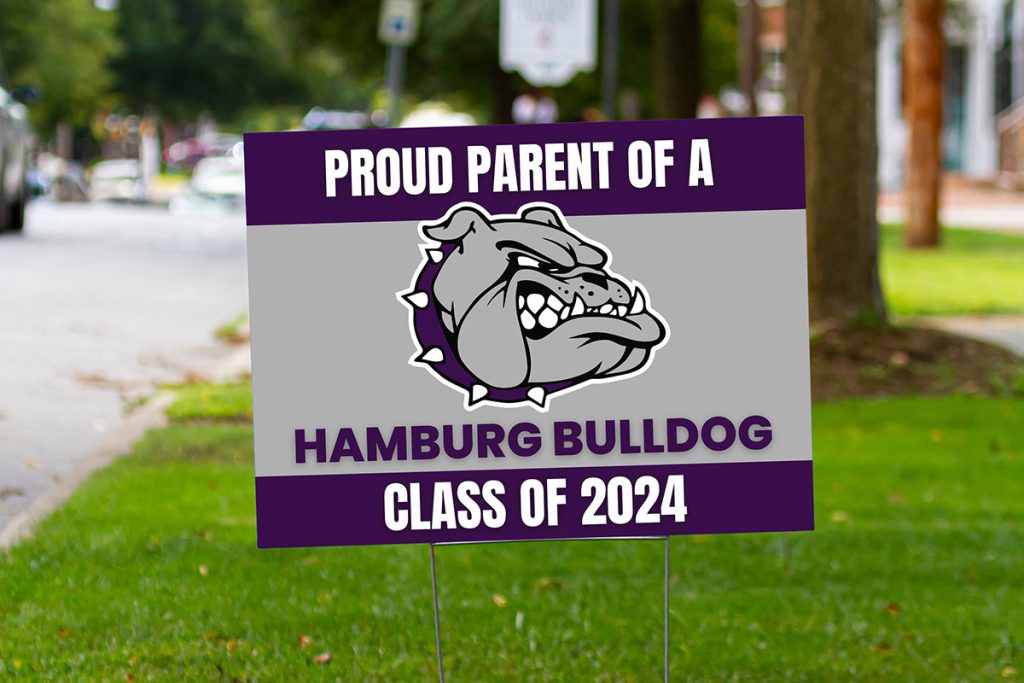 Lawn Sign Fundraisers
Lawn signs are for more than just real estate agents. These weather-resistant outdoor advertisements provide excellent visibility to both pedestrians and vehicle traffic, making lawn sign fundraisers an ideal option for any school or organization.
Lawn Sign Fundraisers For Schools & Organizations
We offer Lawn Sign Fundraisers to help your school, sports team, or organization raise money. Excellent for:
PTA/Booster Fundraisers
Sports Teams
Clubs
Field Trips
Lawn signs are also great for:
Repping the senior class
Showing school pride
Letting new students announce they're heading to you
Announcing open houses and registration
Let our experienced graphic designers use your school or organization's logo, fonts, and brand colors to get your message across in a way that's easy to read, even when driving by!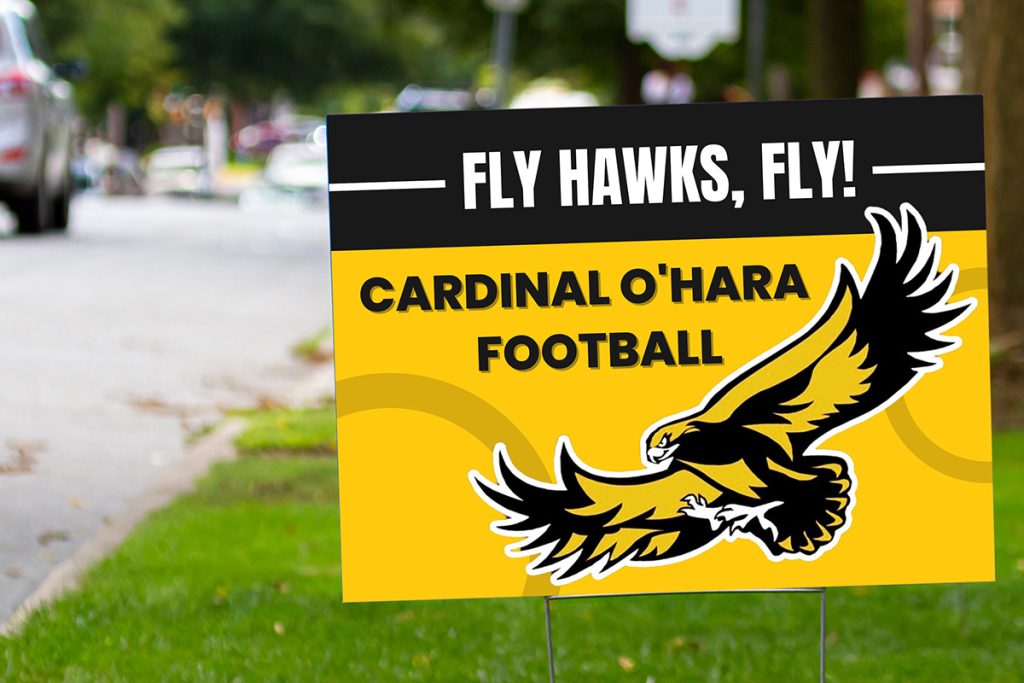 Lawn Sign Fundraiser Examples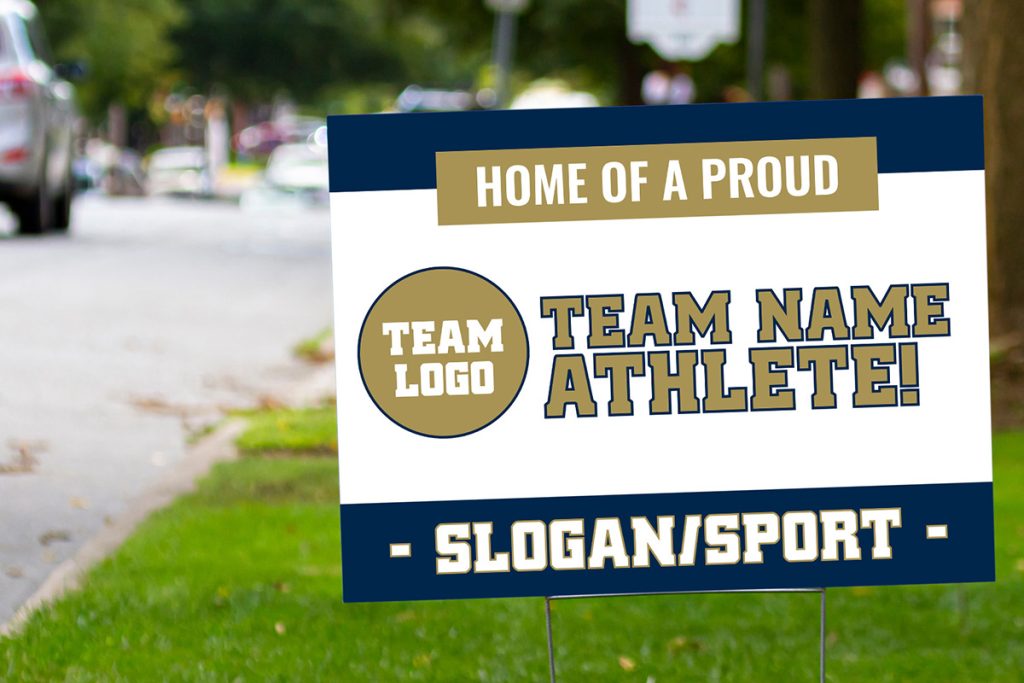 Lawn Sign Fundraisers F.A.Q.
Cost Per Sign: $25

$15 goes to New York Marketing | $10 goes back to your school or organization

The price includes one stake per sign.

HOW DOES MY SCHOOL/ORGANIZATION YOU GET PAID?

After your fundraiser is completed, we write a check for your organization.

WHAT ARE THE ARTWORK OPTIONS?

We can use one of your designs or one of our graphic designers will be happy to help you setup your fundraiser designs. Your designs will be customized with your school or organization's logo, colors, fonts, and imagery whenever able.

We supply a unique landing page URL for each school or organization. All orders are placed online. We cut off ordering one week prior to your selected deadline. The full order is then placed and delivered to your location. (Or, you can pick it up at our office in Williamsville, NY.) We also supply a spreadsheet with order details so you can see who ordered what signs, how many, and what student they are supporting.

You would then set a designated pick up date and location for your students/members. For example, at an event, in the cafeteria, etc.

If you wish to order an additional batch(s) of signs after your fundraiser is over, it must be in increments of 10.

If you wish to ship/deliver to multiple addresses, there may be additional shipping fees.