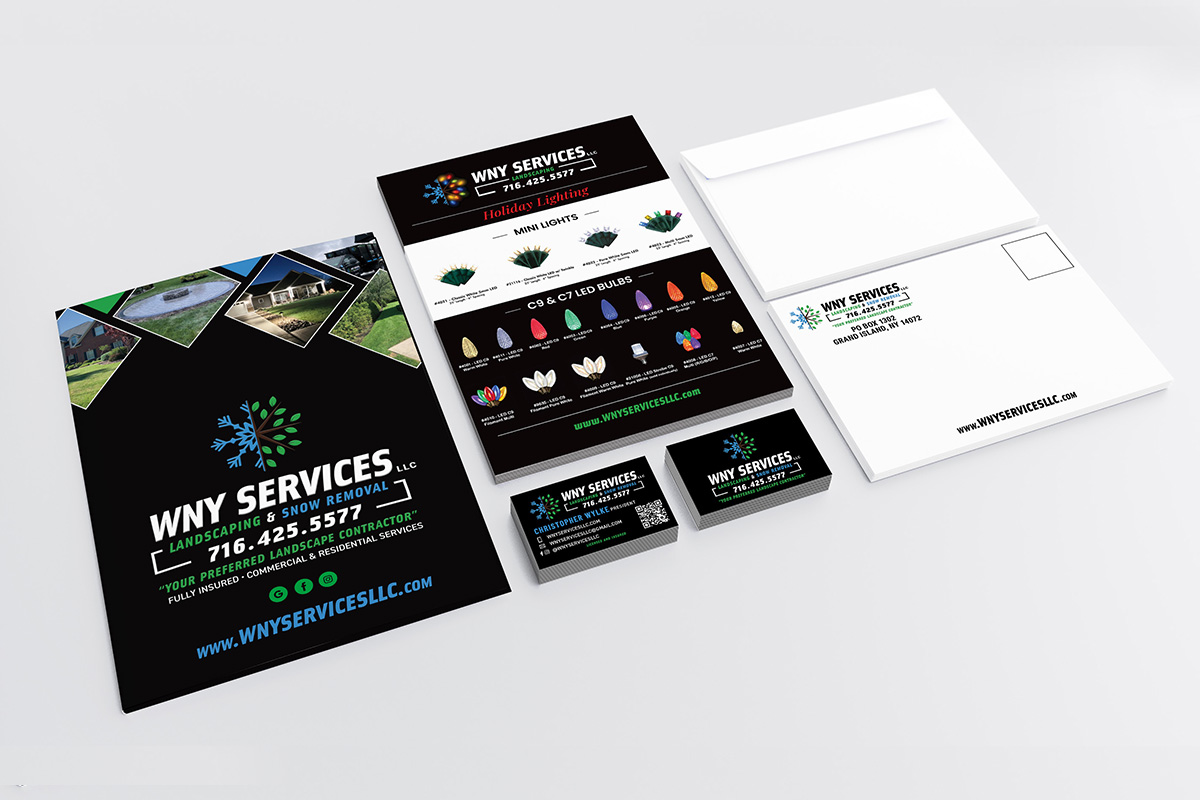 New Business Printing Essentials
Build Brand Awareness through Design & Printing
At New York Marketing, we understand that every business has its own specific needs, budget, and audience. As your new business takes off, let our experienced graphic designers help you grow by developing high-quality print materials.
Building brand awareness is essential, even for established businesses, and creating a cohesive design across all marketing materials makes it easier for potential consumers to recognize your business name, product, or service. When designing, we combine eye-catching graphics, imagery, and text to attract potential buyers. Whether you're printing 100 pieces or 100,000, make us your first choice for printing. We also offer shipping anywhere in the United States to help businesses across the county achieve their marketing goals.
Print Goods Every Business Can Benefit From
Again, we understand that every business has its own approach to marketing and may want different materials to get started. However, if you're not sure where to begin, here are some business printing marketing materials that every business can benefit from:
Business Cards
These pocket-sized prints are a timeless way of putting your business name and contact information directly into the hands of consumers. Make it easy for potential buyers to find your website, phone, email, and address with high-quality business cards. Available in a variety of stock thicknesses and finishes, including matte, gloss, Spot UV, and raised lettering. Learn more.
Carbonless Forms
Carbonless forms are a useful tool for any business that needs fast duplicates of important documents, such as invoices, receipts, or business forms. This quick and efficient way of providing hand written copies comes in 2-part, 3-part, 4-part, and 5-parts. Learn more.
Door Hangers
Door Hangers can be used to target people at events or in other high-traffic areas. They're also a good way to get your message in front of people who live near your business. Like flyers, door hangers are an affordable print marketing option that can be used to generate leads and drum up new customers.
Vinyl Banners
Announce your grand opening with a beautiful, high-quality vinyl banner that can be displayed in your storefront and is visible from the street. Banners are also great for outdoor advertising, event signage, and more. Vinyl banners can be printed single or double sided, and can come with grommets or a pole pocket. Learn more.
Flyers
Well you're distributing flyers at an event, conference, or trade show, or using them as a takeaway leave-behind, these high-quality prints are great for highlighting your business, sales/promotions, products, or services. Flyers can be small 4.25″x5.5″ cards, standard 8.5″x11″ sheets, or even large 11″x17″ sheets. No matter the size, these attention grabbers are worth keeping in your marketing arsenal. Learn more.
Stationery
Does your business send mail to clients? Does your team market at conferences and trade shows where takeaways play a big role in grabbing attention? Creating customized stationery such as business envelopes, letterhead, folders, or notepads to ensure all your internal and external communication is properly branded.
Business Printing with New York Marketing
Request A Quote
Please fill out the form below and we will email you with print options and pricing!