This Saturday, April 22nd, Buffalo State University's Fashion and Textile Technology department and Buffalo Art Movement (BAM!) are cordially inviting you to attend their highly anticipated annual event – RUNWAY. This year's theme is "Provoking Protopias," aiming to promote a more sustainable and equitable future for the fashion industry amidst the global environmental crisis. At 8 pm, come witness the innovative creations of our talented student designers at this runway show!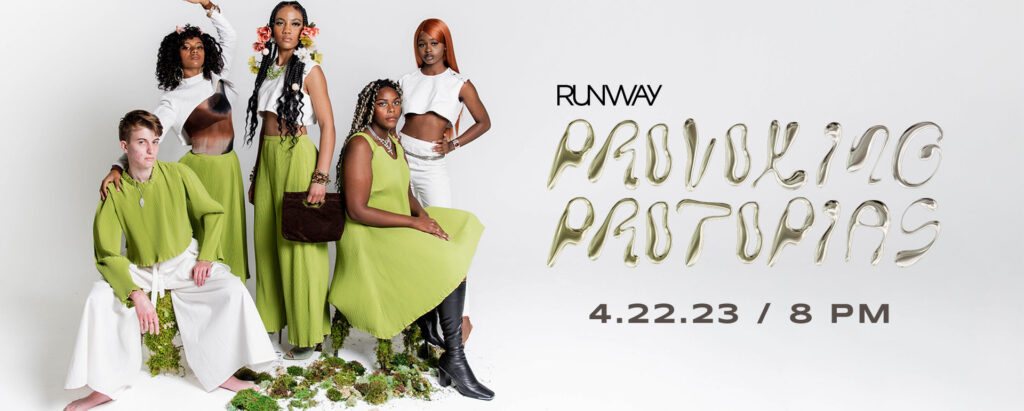 The BSU Runway showcases local talent from both experienced and aspiring fashion designers. Each designer is given an opportunity to showcase their unique style by creating garments that explore social issues such as gender identity, sustainable fashion, etc. Combining traditional techniques with experimental artistry, these emerging fashion designers are sure to amaze with their captivating visions. The show also features designs from our very own student body!
This year's event brings together creative minds from various backgrounds, encouraging open dialogue and collaboration across the industry. With its focus on creating a more sustainable future for the fashion industry, RUNWAY hopes to inspire and motivate individuals who want to make an impact in this ever-evolving field.
Don't miss out on this opportunity; join us at Buffalo State University this Saturday, April 22nd at 8 pm for an unforgettable evening of creativity and innovation! Get your tickets now for BSU Runway – "Provoking Protopias"!