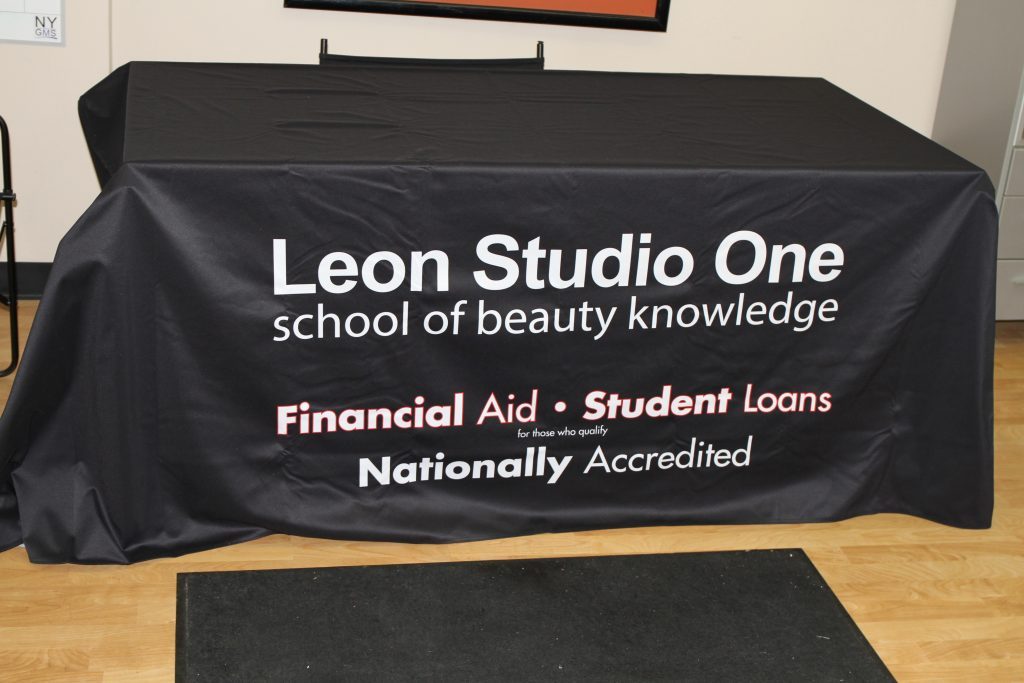 Are you getting ready for an event? Keep New York Marketing in mind when planning all of your event supplies. More than just business cards, flyers and posters, we give you the opportunity to think outside the box and stand out from your competitors.
At your next event, try some of these products
Table Covers
Looking for a creative, but practical way to advertise with little effort? Create usable advertising space on your tables with high-quality table covers. Available for rectangular and circular tables, covers come in a variety of sizes and finishes. Show you colors or display custom graphics either around the skirt, on the front of a rectangular panel or on the entire surface. Set up the foundation for an attention-grabbing booth at your next event with table covers. This product has clean, hemmed, and rounded edges that adds a professional touch to any event.
Banner Stands & Displays
Banner stands and displays are not only flexible, but also portable. Display your eye-catching graphics anywhere and increase your chances of being seen. Get noticed with banner stands, barrier systems, Sidewalk displays, lightboxes, backdrops and tabletop displays. Displays assemble easily, come in several different shapes and sized and are great for indoor and outdoor use. Then when you are done, protect and carry your banner in it's own display case!
Flags & Banners
Custom flags and banners are a create way to get notices. From advertising flags to fabric banners, oversized banners to street banners, we have a solution to fit any need you may have. Flags and banners are cost-effective solutions that can be use both indoors and outdoors. Perfect for any promotional campaign, flags and banners can be printed with your custom logo, design or a slogan. Integrate a flag or banner with your existing marketing materials and enhance your existing promotional efforts.
Interested in ordering through New York Marketing? Give us a call today!