At New York Marketing, we understand the importance of keeping information up to date in order to maintain a strong client base. Whether you are looking for updated menus, brochures, pamphlets or door hangers… our team can help!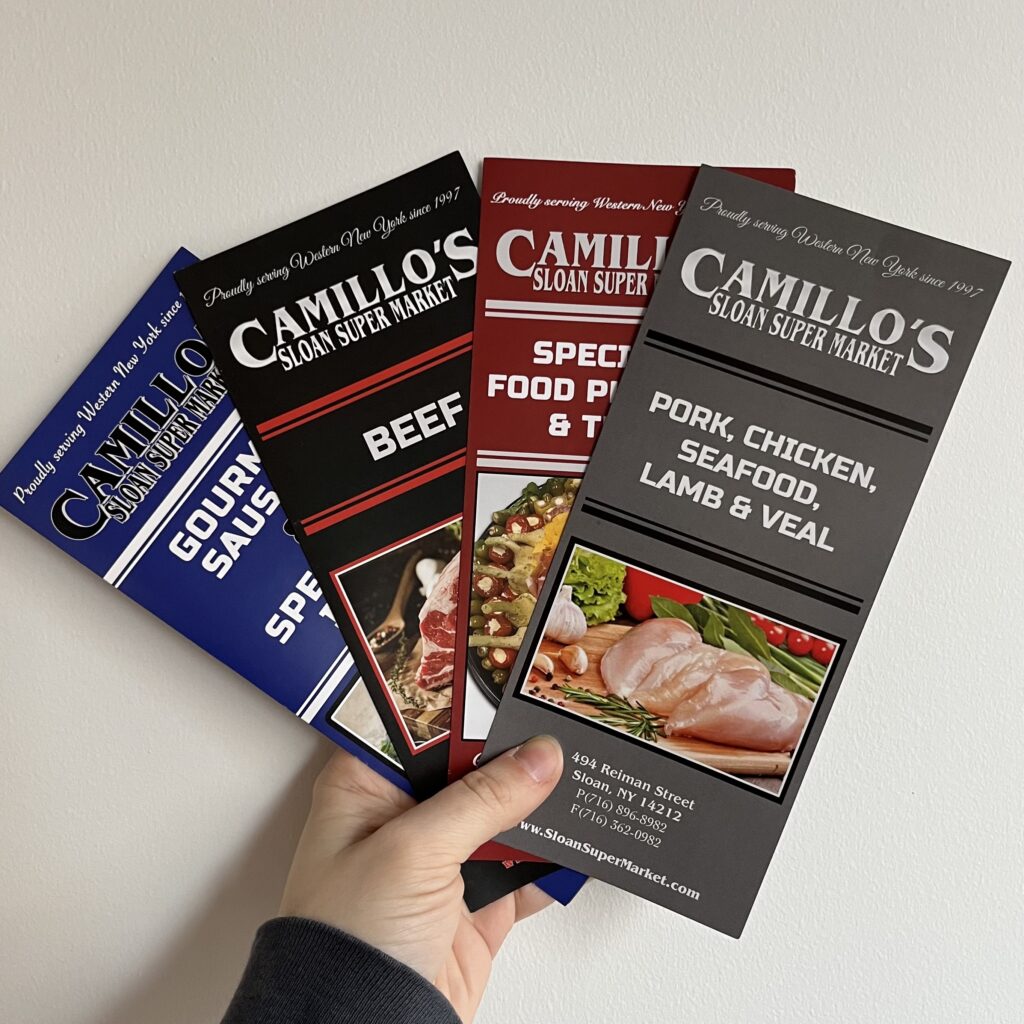 If you have an existing print that needs updating, our experienced designers will work with you to make sure information is accurate across all platforms; including your website, Google, ect. Keeping information current is a key step in maintaining customer trust and relationships. At New York Marketing, we strive to provide quality services that will keep your information up to date, so you can focus on running your business without worrying about outdated or incorrect information. We can update information on existing designs quickly and efficiently, or our graphic designers would also be happy to start from scratch and create something that fits your company's specific needs.
No matter which route suits your business best, our knowledgeable staff at New York Marketing is dedicated to providing quality services that reflect the information that you need accurately and conveniently. Our priority is to ensure your information is up to date and accurate, so customers can make well-informed decisions.