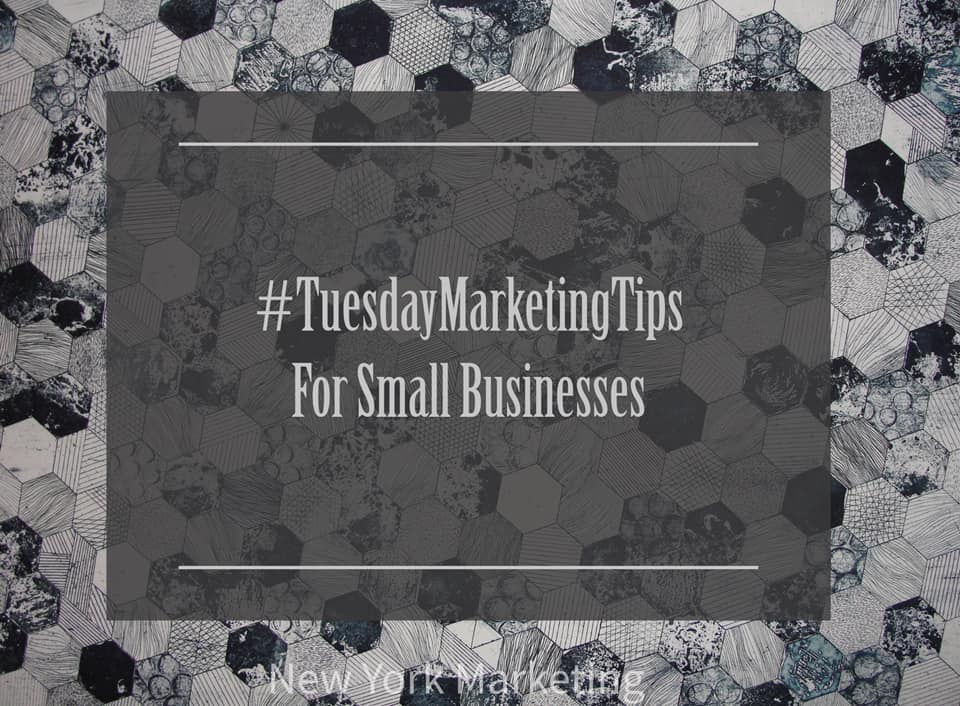 Here are some #TuesdayMarketingTips from New York Marketing
We've put together a few tips for starting, managing, and succeeding with your small business! Check them out
•Know your audience – Large companies may appeal to a wider audience, but small businesses will have more success when targeting a specific demographic. Find your target demographic by interests, age, location, etc. Knowing things about your clientele, such as how you can push them to make a purchase and what it takes to keep them happy, will help create brand loyalty.
•Data Cleansing – This is the process of detecting and correcting or removing corrupt or inaccurate records. These records might come from a recordset, table, and or database and refers to identifying incomplete, incorrect, or irrelevant parts of the date. You can then modify, delete, or replace this data. The consequences of neglecting this aspect of your business can result in your entire marketing strategy being unbalanced and askew.
In fact, 72% of companies believe that data quality issues impact consumer trust and perception. To create a successful marketing plan, you have to rely on data-driven decision making. If you have inaccurate data, it may lead you to make inaccurate business decisions.
Less than half of organizations globally, about 44%, trust their data to make important business decisions.
•Social Media – Social media is constantly evolving and these platforms are becoming important in promoting and advertising your small business. Social media can help increase traffic to your company, improve your rankings in search engines, and connect you with potential and previous customers. While Facebook is the number one used platform, Instagram, LinkedIn, and Twitter are close behind. It's important to exhaust all of these platforms and their resources.
However, it can be hard to gain traction in social media at first. There's there paid promotion and advertising come into play. For a few dollars a day, you can "boost" your posts to a specific targeted demographic to help attract more clients and customers. For more information on this, check out our previous post on Facebook Feature Tips!