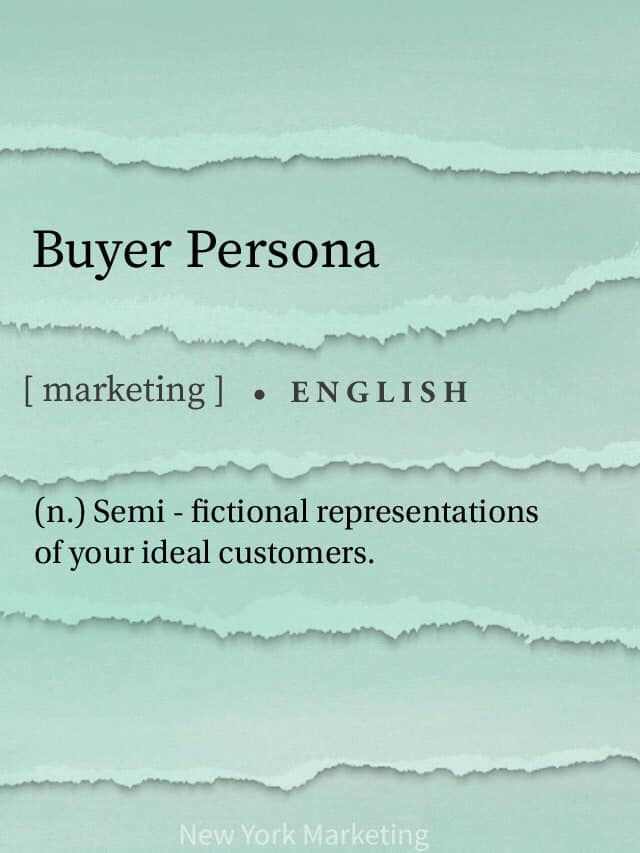 Here is New York Marketing's #WednesdayWordOfTheWeek!
The word, or in this case words, of this week are very important to marketing and your business. A buyer persona represents your clientele's demographic, behavioral information, goals, and motivations. When you are aware of the role and influence that your customers have with your company, you can then focus your time on qualified clients while guiding product development to suit the needs of these specific people. You want to make every step of your business satisfying to your customers, from marketing to sales, and finally to the overall service you offer them.
When you get good at targeting your buyer persona, you can start attracting high-value visitors and customers to your business. These are the types of clientele that you will retain over time and help you build brand loyalty.